Served up in a vintage hitch trailer, Diane Mina's Bloody Mary Bar features Diane's signature bloody mary's including: Diane's Classic made with vodka, The Bloody Maria, The Dirty Diane, Bloody Bourbon, Mama's Cheladas, and Mary Mocktail.
INFO
Beverage: Bloody Mary Cocktails
$$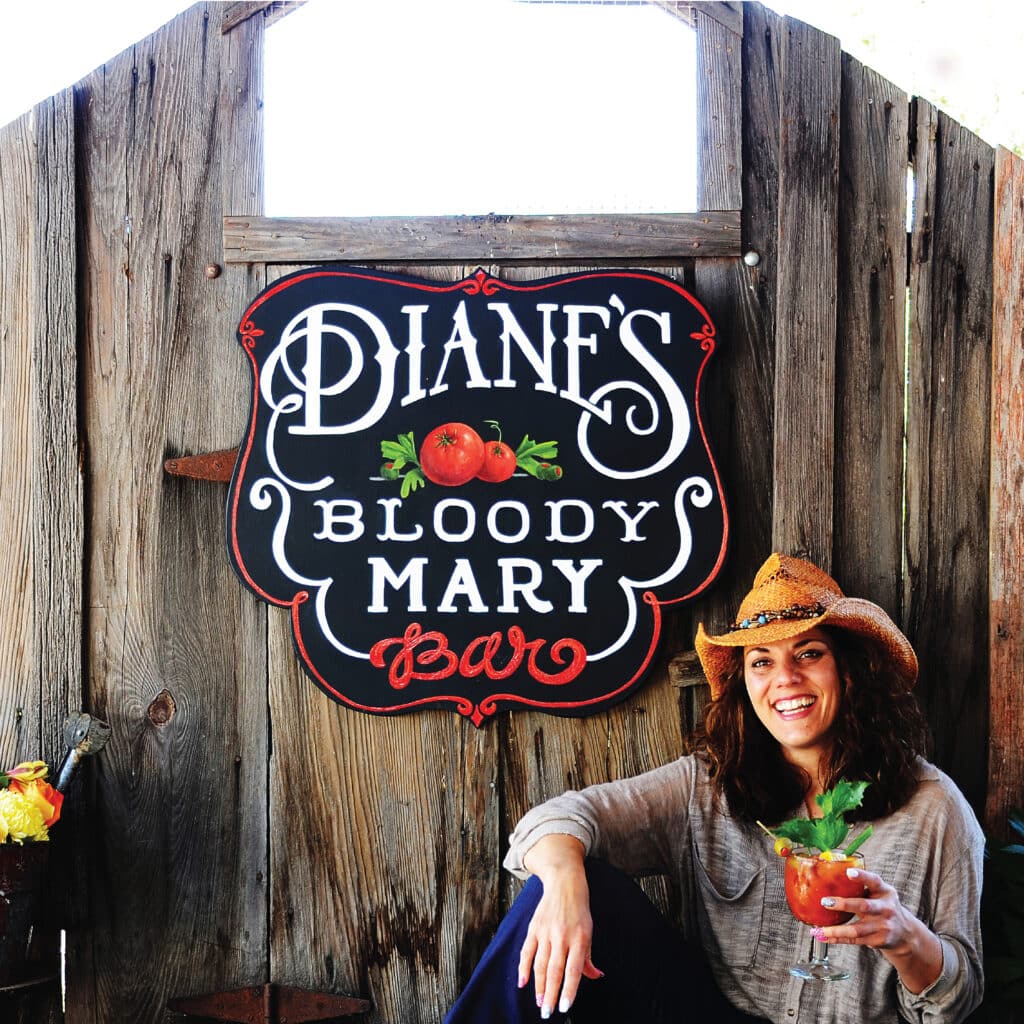 Meet the Chef
Diana Mina is a matriarch behind her Bloody Mary Garden Blends.
Diane began her love with the bloody mary at a young age. In 2010, both Michael and Diane Mina found a small ranchette spanning over 2.5 acres in West Marin's intimate town of Nicasio. This is where Diane immediately became a large-garden grower With the help of a local landscape designer, Diane planted over 200 varietals of tomatoes, herbaceous herbs, and chili peppers. This idyllic setting is where Diane strengthened her knowledge and palate creating the foundation for the garden grown cocktail mixes to enjoy.